15 August 2018 | Chrismont Wines
Halliday Wine Companion Highlights – Ed. 2019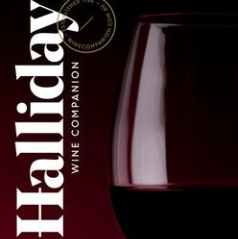 Keenly anticipated each year by winemakers, collectors and vino lovers alike, the Halliday Wine Companion is recognised as the industry benchmark for Australian wine.
Here are some of the Chrismont and La Zona highlights in Ed. 2019
Chrismont Chardonnay 2016 – Chrismont has certainly pulled out all the big guns for this wine, yet maintained balance, and not obliterated its varietal character. Good wine, good price. 92pts
Chrismont Riesling 2017 – A well made wine with abundant lemon, lime and green apple fruit aromas and flavours. Good acidity adds length and refreshes the palate. 90pts
Chrismont La Zona Sangiovese 2016 – Nice, easy access, juicy style … good varietal expression with red and dark cherry fruit on a long palate. Bargain. 94pts
Chrismont La Zona Barbera 2016 – Good crimson-purple colour; depth to black fruits; some notes of spice… lively friendly wine. 92pts
(Reviewed March 2018, Released August 2018)
Comments
Commenting has been turned off.