1 December 2017 | Chrismont Wines
Chrismont makes GTWine's TOP 50 World Wine Experiences List 2017
"It's a wow moment when you first see it."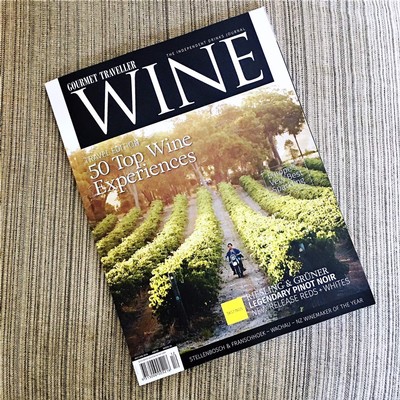 Gourmet Traveller WINE magazine has released its coveted TOP 50 Wine Experiences around the World, as nominated by its esteemed pool of national and international wine and wine lifestyle writers.
For the second year in a row, the Chrismont Cellar Door, Restaurant and Larder experience has made the list – here's what they had to say…
"The Italian-Australian history of the King Valley in Victoria is everywhere from the old tobacco kilns to the vineyards that replaced tobacco in the 1970's, to the expansive kitchen gardens. Chrismont is set high on a ridge a green setting. It's a wow moment when you first see it. Jo Pizzini shows us the cakes, Arnie Pizzini makes the coffees and we sit out on the balcony with sweeping views up and down the Valley. The winner of major architectural awards, the Chrismont Cellar Door, Restaurant and Larder is airy, inviting and spacious, designed to take your eyes outwards to the source of the grapes behind the Chrismont and La Zona labels. The Italian varietals are hard to beat: prosecco, piano, arenas, barbera, sangiovese. TIP: A guesthouse on the property sleeps six."
Jeni Port, Gourmet Traveller WINE, Dec/Jan 2017
Comments
Commenting has been turned off.