28 April 2018 | Chrismont Wines
Chrismont billed as a High Country highlight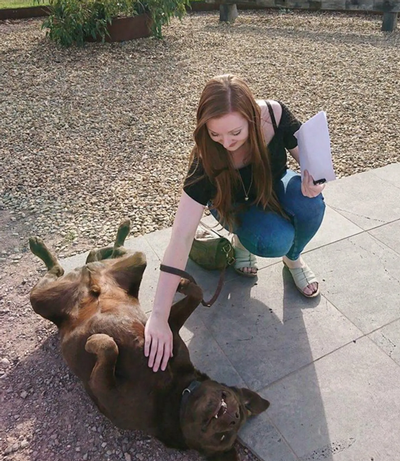 Why you need the Victorian High Country this autumn
(by Sherryn Groch).
Arnie Pizzini keeps a guard dog at his cellar door but he's all show. Come lunchtime you'll usually find the chocolate labrador asleep in the sun, belly full of secret handouts from the kitchen. I'm in a similar state.
It's autumn and the King Valley is turning gold. We're looking out over Arnie's winery Chrismont, on the same hill where he used to sit at dusk with his wife and business partner Jo. Now the site is an acclaimed restaurant, offering panoramic views of the valley and the kind of rustic Italian fare Jo and Arnie grew up with. But before all that it was a tobacco farm.
"Our family came over here from Italy, four brothers, and they each had a farm," Arnie says.
He never wanted to grow tobacco so when it was outlawed in the 90s, Arnie – and most of the region – turned to grapevines.
And yet that history is still deeply rooted in the sleepy town of Whitfield, just five hours drive from Canberra (a happy detour on the road to Melbourne) and home to some of the best Italian wineries in Australia. These are high-altitude, cool-climate vines, a county of light Proseccos and smoky Barberas in the foothills of the Victorian Alps, where wine is still very much a family affair.
Read Sherryn's full story here:
Published in print edition of Canberra Times (April 26, 2018) plus online in Sydney Morning Herald and The Age on Saturday 28 April, 2018.
Comments
Commenting has been turned off.