6 June 2018 | Chrismont Wines
"Far above the expectations, Chrismont will surprise you in several ways."
The Chrismont's estate is a breath taking and enchanting escape from the bustle and hustle of the city for lovers of contemporary wines and inspiring Italian cuisine. It lays in the King Valley of Victoria's majestic High Country, but back in the 50s it was an agricultural land farming tobacco.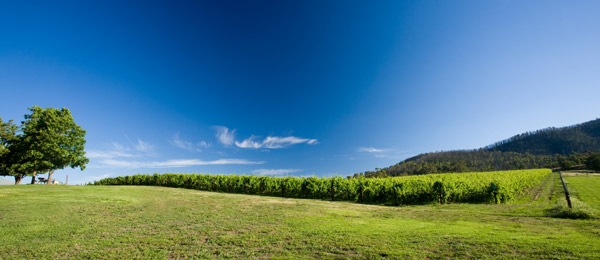 The decision to go from tobacco to wine was a leap in the dark and came after the drop of the tobacco industry caused by new restrictive regulations enforced by the government in the 1960s. At that time, the wine production at Chrismont was limited to family and local Italian community consumption, they didn't know much about grapes, vineyards and wine production. But maybe it's exactly when you don't know enough about something that your curiosity and pioneering spirit come along and help you make the difference.
At that time Arnie was just a boy with a vision, a lot of energies and will to work. His father was a challenger. They went into this new venture with not detailed plans, but just a reasonable one according to which Arnie should have studied and learnt everything about wine making. But, here again, life can make you change your path…
Shortly Arnie found himself so deeply involved and fully hands on, that the time to get a formal education faded away in sweat and hard work. He never started his Horticultural Science degree, so he learnt from his back pocket which varietal could have been produced in different locations depending on soil, sun exposure and climate; he learnt from experience that mother nature can be the greatest ally or the most threatful enemy. But nothing washed out his dream and that unprecise vision started to shape itself quickly and strongly.
As the vineyards expanded, Arnie experimented planting of wines never grown locally; the first wine was made in 1996 in collaboration with Warren Proft, a contract winemaker at the time and now permanently at the helm of Chrismont's winemaking.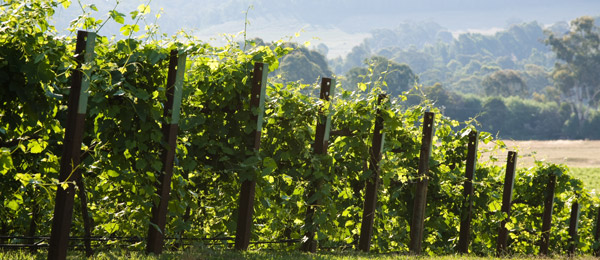 The collaboration with Warren became solid and consistent. The business grew, and the wine production flourished till when in 2015 Chrismont opened its Cellar Door, Restaurant and Larder.
I guess it comes naturally from your learning curve, but with his evolution as a wine maker, Arnie started developing other interests and passions, becoming more sophisticated and demanding about many other different aspects of his work and life.
For sure, in Arnie's case, the encounter with his wife Jo was another good incentive. Cuisine, design, art slowly took an important slice of his life and business. The Italian heritage was the common denominator. Sharing all that with Jo was the accelerator.
In a few years, going through natural disaster caused by an adverse mother nature that decided to proof their temperament with hails and bushfires, Arnie and Jo have been able to create a business that is at the same time one of the most renown winery producing Italian varietals in Australia and an exclusive escape for Melbournians or an unusual destination for foreign travellers.
The architecture of the restaurant and cellar doors it's modern and austere. The design, masterfully realised by Mark Gleeson, came after the selection of materials made personally by Arnie and Jo. The intention was to fit into the natural environment a building with clean lines and made by fine natural materials like stone and timber. Large windows to enjoy the surroundings was a must.
The outcome is an impeccable and unexpected building that raises on the top of the hill.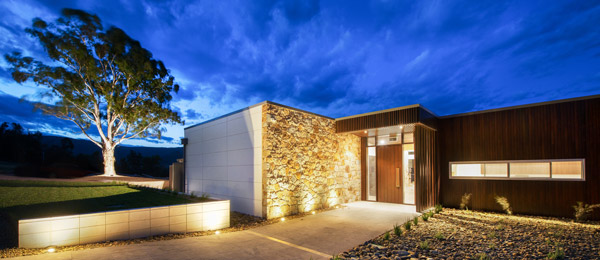 The interior design is warm and elegant, embellished and made more precious by a collection of paintings commissioned to Brian Reberger by Arnie and Jo. Currently twelve paintings of the Australian emerging artist are hanging from Chrismont's internal walls adding a touch of uncommon uniqueness and fineness to an ambience than makes you feel home.
But what really leaves you breathless is the wine selection. Some of the wines included in the extensive range of Chrismont's Cellar Door are inspired to the Trentino region where Arnie's family comes from. Trentino lays in the north east of Italy, embraced by the Alps that divide Italy from Austria. The climate is rigid, the views stunning, the mountains tall. Some of the wine varietals produced here are not as strong as the nature of the soil; they are much more gentle and sophisticated.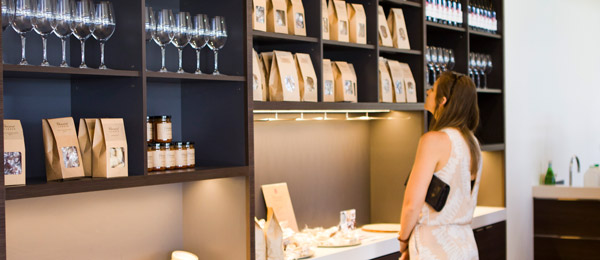 The four brands celebrate different wine cultures: Chrismont the classic European, La Zona the Mediterranean, Riserva combines European and noble Italian varietals, Casa the local lifestyle.
To enhance the excellence of these wines, a superb menu that changes to blend the seasons has been created with dishes mainly designed to be shared and inspired by distant and apparently not matching regional cuisines: the Sicilian and the Trentino's one. Once again, the outcome is delightful and enjoyable. So pleasant to be a good reason to go all that long way from Melbourne even if you don't drink wine!
What's next? Not given plans. We only know that Arnie and Jo won't stay still. They have the resilience and the passion for wine, food and people required to thrive in this industry. The business will develop and grow more and more with new Italian varietals to showcase, revamped and extended accommodations, updated menus and a promise to work closely with the community to offer more entertainments and facilities.
As Italians what can we add to conclude? We definitely love the idea that whenever the new generations of Italians born in Australia bridge the gap between what they are and what they do with new Italian offer and products, they strengthen the connections with the deepest Italian traditions, allowing them to live longer and longer. And we are grateful.
Elaine Bocchini, Segmento Magazine, June 2018
Comments
Commenting has been turned off.