3 December 2021 | News | Chrismont Wines
Ride Chrismont to pedal-power growth in King Valley cycle tourism

Cycle tourism in the King Valley is on track to receive a significant boost with the installation of luxury self-contained LUMIPOD accommodation and cyclist-savvy facilities at our Cheshunt vineyard, cellar door and restaurant estate.
Tagged 'Ride Chrismont', this announcement follows news this week that the Victorian Government will invest up to $300,000 from its $3.1M regional partnerships initiative, Ride High Country Fund Round Two, into our new on-trend cycle experiences created to maximize the emerging growth market for gravel riding in the King Valley and the region's new 'King GRAValley' event.
Receiving such significant support is a huge vote of confidence in our ongoing initiatives to help grow King Valley's tourism economy.
Ride Chrismont is about blending luxury with nature and is an exciting and diverse expansion of our Cellar Door and Restaurant offering, that since its inception in 2015, has seen visitation to Chrismont exceed far beyond our expectations.
Ride Chrismont will encompass luxury LUMIPOD accommodation privately nestled into the upper terrain of our upper King Valley estate, with undisturbed views of the surrounding Black Ranges, Power's Lookout and rich King Valley landscapes below.
It will also offer a rentable e-bike fleet, onsite cycle service centre and storage facilities, Restaurant-prepared portable food offerings for cycle picnics, and a concierge-inspired service by staff to offer first-hand knowledge of King Valley's cycling tracks and pedal-accessed tourism hotspots.
Expected to launch in early 2023, Ride Chrismont will bring an anticipated 1000-plus bed nights to the region each year, and an estimated $1.5M annual uplift to the local economy.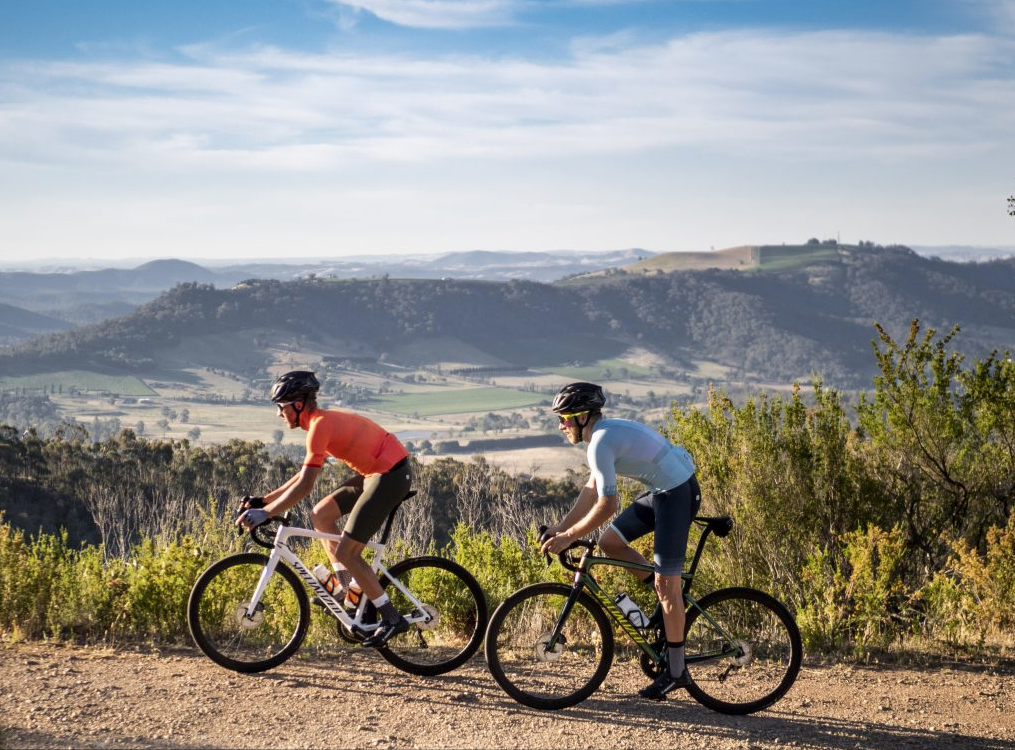 Photo Credit: cyclist.com.au 'King Valley Victoria, The Road Less Travelled
This project is about growing tourism, and more importantly, cycle tourism for Chrismont and the King Valley. But it's not just for the dedicated gravel, road climbs and mountain trail cycle enthusiasts; it's for residential visitors and non-residential travelers as well who are looking to pedal and picnic along King Valley's relaxed roads and trails.
Ride Chrismont will also create new jobs and opportunities for individuals and families looking to live and work in the area. So were equally excited in knowing that we can expand on the already loyal and hard-working team we have here at Chrismont.
The announcement was made by Member for Northern Victoria, Jaclyn Symes, which stated 13 businesses will share $3.1M in grants from this second round of the Ride High Country Fund supporting accommodation, hospitality and touring offerings to cyclists before they hit the bike trails.
We're thrilled to receive the confidence and support of Regional Development Victoria, and look forward to Ride Chrismont being an integral part of the state's already successful Ride High Country campaign to position Victoria's High Country as Australia's premier cycling destination.
Comments