Functions & Events
Explore the joys of food, wine, music and conversation over our series of custom-designed events, long lunch feasts and creative wine and food occasions held at our Upper King Valley estate in the majestic Victorian High Country.
Our state-of-the-art Cellar Door, Restaurant and Events complex is also the ultimate destination to create lasting memories with your own private functions shared with family and friends, from birthday milestones to large celebrations and intimate gatherings.
We're also a must when visiting the King Valley for its lively regional events, including Weekend Fit for a King, La Dolca Vita and the King Valley Balloon Festival. Mark us down as a destination to wine and dine away with unbeaten views of the region's landscapes from our spacious decking that seems to float above the vines.
And if you can't get to our neck of the woods anytime soon, please check below for upcoming functions and events in your state where you'll find Chrismont featuring at tastings, dinners, festivals and fairs.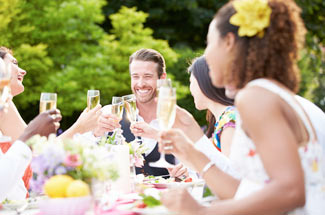 Special occasions with family and friends come in all shapes and sizes, and at Chrismont our wine, food and events complex will help elevate everyone's memory of the day just that little bit more.
ENQUIRE TODAY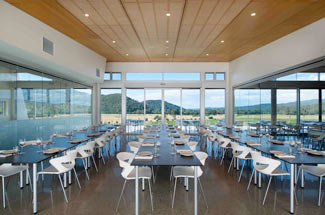 Our complex is also a state-of-the-art building with custom designed spaces for hosting corporate events such as conferences, team-building days, product launches and intimate executive retreats.
ENQUIRE TODAY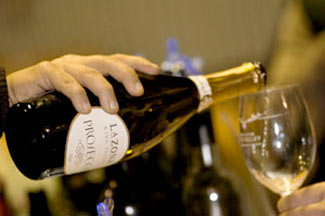 'Prosecco Road' is an exciting wine trail for lovers of this popular Italian-inspired sparkling white wine. Chrismont is one of a small handful of King Valley winemakers, who passionately grow and make this special wine style.
FIND OUT MORE